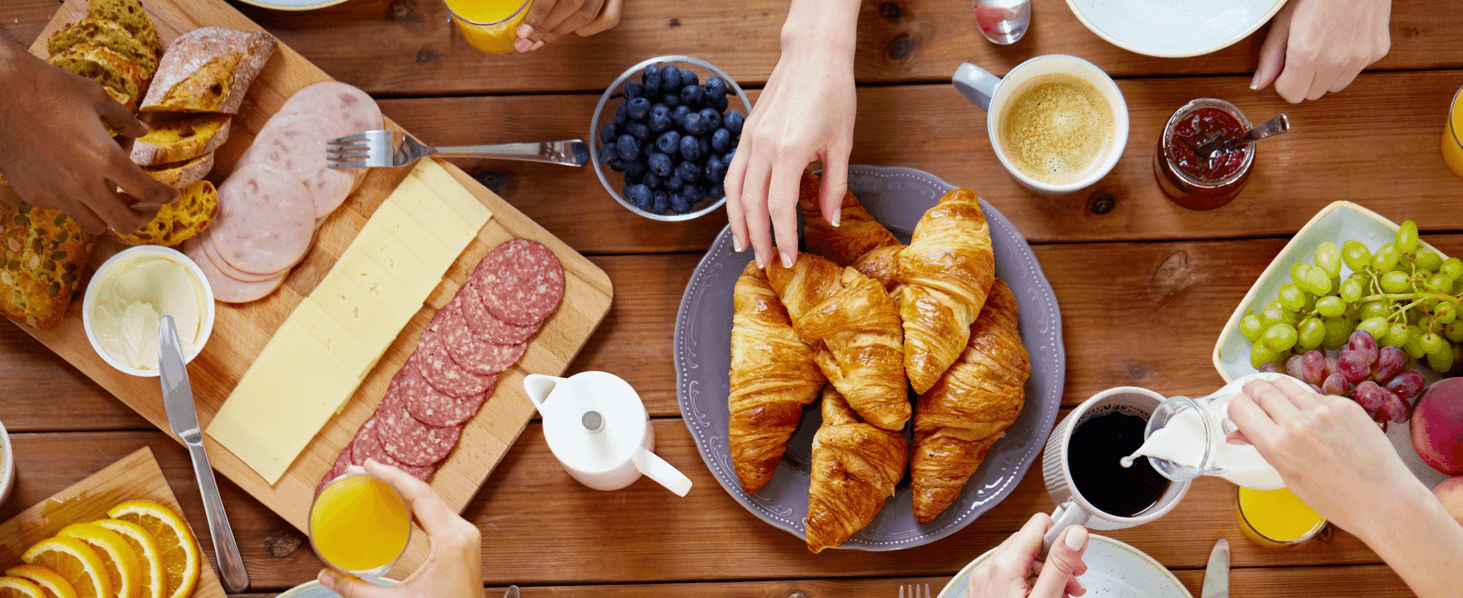 The smell of the coffee as I opened the door of the café in Victoria for my "Women in construction networking breakfasts" always made me smile because I knew that a great couple of hours lay ahead.
The value of women in construction networking
It started off when I felt a few of the ladies I worked with in high end construction – hotels, luxury residential and offices –  would benefit from knowing each other.  And it turned out that these women really valued the chance to meet and share experiences, ideas and opinions.
Over the course of a couple of years it grew to be a talented hive of around 40 women from all disciplines. Each breakfast only had one architect, interior designer, project manager, M&E/structural engineer, lighting designer, main contractor and joinery specialist but the individuals kept changing so that everyone got to know the wider group. As the integrator, perhaps it was always my destiny to bring this group of talented individuals together?
Great networking is great business
The thing about meeting as a unique group, only ever eight at a time, was that we all looked at a project from a slightly different point of view but together we could deliver (and regularly did) some of the most beautiful properties in London. There was never any competitive edge as we each contributed a different part, so conversations were always open and honest.
Sharing experience is never wasted
Topics would range from the details of good design, the quirks of planning officers in Kensington & Chelsea and everyday frustrations on-site.  But we regularly digressed to the PTA, or the funny reactions we got from the men when they realised that they'd used a 'heavy swear' within earshot (as if, working in construction, we haven't heard all those before!) Importantly, it wasn't always about the built environment but also about being part of a team that helped each other deliver beautiful buildings, designs and finishes efficiently. Something that we all took great pride in. 
Room control's place in the conversation
As the person at the user experience front end, with the product used to drive those buildings on a daily basis, I always felt that room control was the ugly friend at the table. Technology was often the mill stone around the project's neck, causing delays just when you thought you were ahead of schedule. 
You can deliver the most beautiful lighting scheme but if you have stick a sheet of laminated paper on the wall next to an expensive light switch just so someone knows what the buttons do, that is a technology fail. One that I've seen that on far too many occasions. 
The desire for simplicity without compromising on beauty has brought me to Vivid and I think all the ladies around the table will approve. The designers will enjoy creating interfaces that are as unique and customised as the rest of their interiors. My consultancy friends will appreciate the energy efficiency and ease of integration, delivering ongoing savings and helping them meet their clients' sustainable objectives. 
New beginnings for our women in construction networking breakfasts
I'm already working with a few of you on projects and I know the lighting designers among you love how Vivid keeps the sophistication of the designs whilst getting rid of the complexity of controlling them. The modular controls and minimal programming will also help keep the PMs and main contractors on schedule. Simplicity is the key to good design and delivering schemes more efficiently, so I hope I still have something valuable to bring to the breakfast table.
I'm looking forward to getting back to our networking breakfasts and catching up with all of you ladies. I will be introducing you to some of the wonderful new faces I've met over the past 10 months.  I know you will have a lot in common, will learn a lot from and have a lot to share with each other.  So look out for an invite ladies at  Nulty Lighting, Formation Architects, Foundry London, Spiers & Major, Hirsch Bedner Associates, Harrods Interior Design, Whitbread, Studio Mica, KSR,  Light IQ, Mistry Lighting, 1508, Considerate Group, Feilden + Mawson,  Katharine Pooley Ltd, Lees Associates, Cast Consultancy, Lanserring Group, Graphic Structures, Fabric Interior Design, REDD, Walter Lilly, Corrigan Street, CD International BSE, Webster Hart and Oakbridge Bespoke.
When we are able to sit together at a table again, it will be well overdue, and that breakfast may just last until lunchtime…
Articles